ATOD Coalition of Lawrence County News and Events:
ATOD's new office is located at 491 Elm Street Black Rock, AR.
The ATOD Run like a Boss 5k 2017 photo's are now posted on the website. Visit http://www.lawrencecountyarkansas.com/atod-coalition-of-lawrence-county/atod-like-a-boss-5k/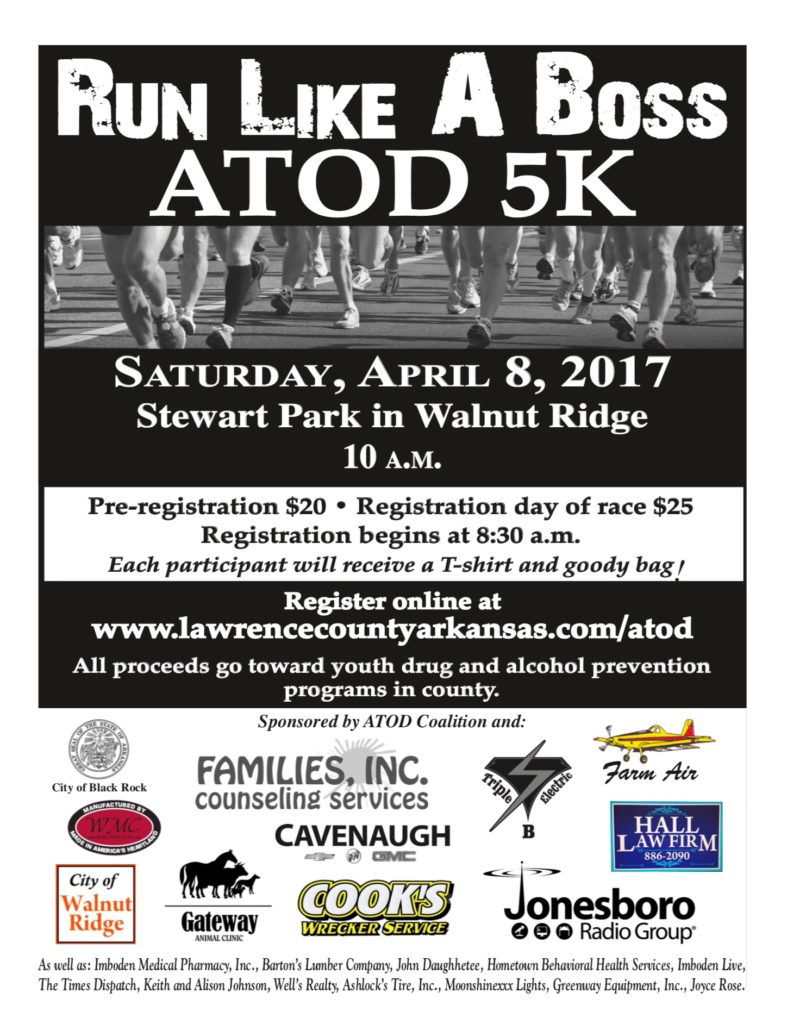 The ATOD Coalition and Teens Against Drugs and Alcohol hosted a Bucket Brigade Fundraiser Friday October 7th in Walnut Ridge and Hoxie. We raised a total of $1500. All proceeds will go towards drug prevention programs in Lawrence County. Drug Free Clubs from the schools in Lawrence County also helped with the fundraiser. Each club that participated received $100 for prevention efforts in their school. (We will be presenting each club with a check this week. I will send pictures as soon as we get this done.) ATOD would like to thank everyone that helped make this fundraiser such a success.
Lawrence County Sheriff's Office
Black Rock Police Department
The City of Walnut Ridge
Walnut Ridge Fire Department
Walnut Ridge Police Department
The City of Hoxie
Hoxie Fire Department
Hoxie Police Department
Barton's Lumber Company
Tractor Supply Company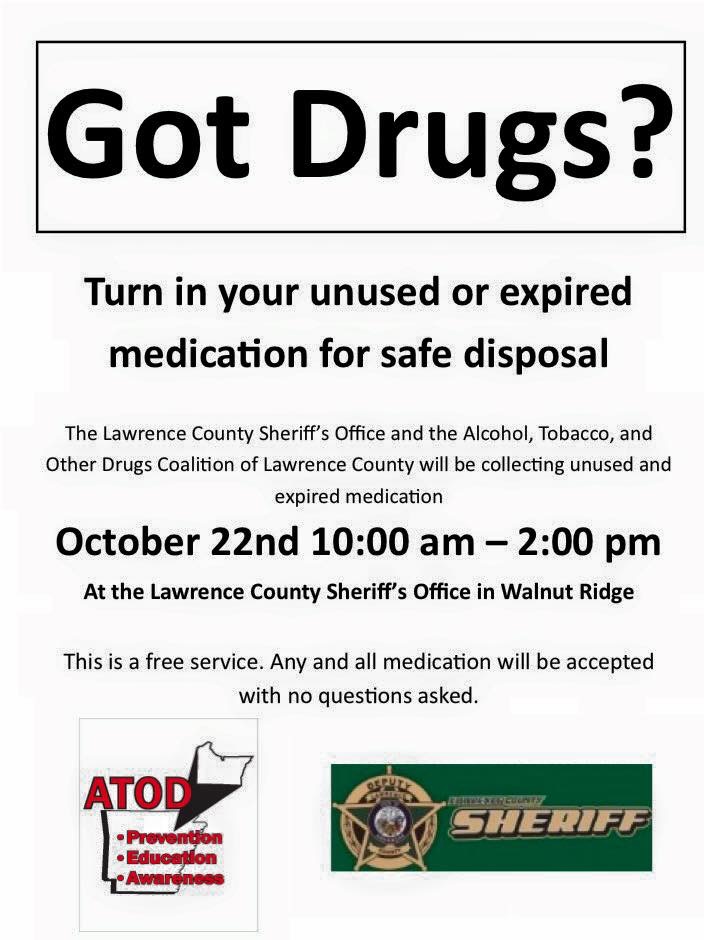 ATOD and the TADA group will be hosing a back to school bash on September 10th starting at 2pm at the Black Rock High School Gym.
They will have several games, a dunking booth, face painting, and water balloon dodge ball. The Black Rock Police Department will be hosting a 3 on 3 basketball tournament that day as well. Everyone in the county is invited to attend. They will also have free hamburgers, hotdogs, chips, and drinks.
TADA Fundraiser-Teens Against Alcohol and Drugs, fundraiser in Strawberry Friday. We raised $975! This money will be used to host a Back to School Bash September 10th at 2pm at the Black Rock Gym.